Experts in Woodworm Treatment Manchester
We offer a wide range of Woodworm treatments in Manchester, Lancashire and the Northwest. Most people have no experience of woodworm up until they discover little holes or fine dust in their roofing system spaces, floorings or furnishings. This is generally adequate proof to recommend that there is some kind of woodworm problem in their properties, however this should be confirmed by a skilled expert. Woodworm is the typical name for a variety of wood-boring pests; there are four species, typical furniture beetle, wood boring weevil, death watch beetle and longhorn beetle.
How to identify Woodworm in your property 
Damage by beetles is recognisable by a peppering of tiny holes in the surface area of the wood. These holes are emergence holes, meaning that the adult beetle has emerged from and left the wood after investing its time tunnelling through it as a grub. It assaults timber leaving 1-2mm exit holes.

The beetle lays its eggs on the timber and the grubs do the damage. With 'active' woodworm you will discover a scattering of tiny dust piles on the lumber.
Small holes in timber
Fine, powdery dust
Worn-away edges to timber
Weak or damaged timber and flooring
Presence of beetles
If you have any reason to suspect an infestation, arrange woodworm treatment immediately.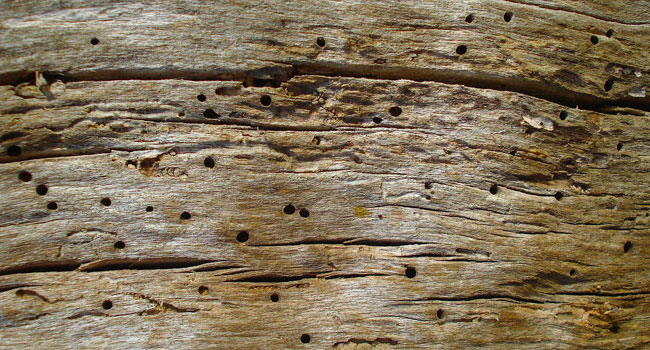 "Brilliant service! Very professional, knowledgable and friendly. Would highly recommend. Really pleased with the results. Thanks again"
Ashlea C
For more information or to receive a survey on your property please get in touch and we will be happy to discuss your requirements.
Address
Unit 12 Stopes Garage, Stopes Road, Little Lever, Bolton, BL3 1NP
Kevin and his team have done a great job of dealing with my black mould issues at our flat recently, would definitely recommend.
Kevin thank you so much for your advice and assistance mould gone customer happy
Great service and a very good job. I would highly recommend Mouldaway.
Top job would recommend them thank you
Michael walker
2022-12-12
Expert Woodworm Treatment – What is involved?
There are a variety of types of woodworm beetles and the precise method of treatment will depend on which types is assaulting the timber. Small invasions of woodworm can be treated utilising a chemical insecticide which will be applied to the afflicted area to prevent further invasions. Applying the treatment requires a lot of preparatory work.
All timbers must be cleaned up down first and any roofing system insulation product will have to be eliminated temporarily so that you can get at the joists to work on them. Likewise, this prevents the fire-risk of insulation ending up being fertilised with the fluid or little polystyrene granules dissolving together.
You need to cover electric cables and the cold water storage tank. Floorboards need to be lifted to get at the undersides and the joists. Depending upon the scenario, your furnishings might likewise have to be taken apart and dealt with.
Some woodworm invasions require specialised, high-pressure treatment as some kinds of woodworm burrow deep. They can trigger comprehensive damage and need more than simply surface spray. In those cases, to treat the wood effectively and avoid the issue from re-occurring, you need professional equipment to inject the treatment deep into the timber.