Experts in Rising Damp Treatments Manchester
We offer rising damp treatments in Manchester, Lancashire and the Northwest and recommend you to take action as quickly as possible if you find any symptoms of increasing damp in your property. Improper pipes and drainage, defective rain gutter work, floods and condensation of warm air against a cold wall can lead to rising damp issues in the home. When structures lack a proper setup of a damp proof course or have an insufficient damp proof course due to age or improper installation, then rising damp can likely occur.
Rising damp is typically misdiagnosed and undesirable treatments are introduced that ultimately trigger more symptoms of rising damp.
Rising damp can affect your health resulting in respiratory health problem, skin and visual issues. Rising damp therefore needs to be taken care of as and when it is found in the home.
How to Identify Rising Damp in Your Property
There are a number of symptoms that can determine whether your property is facing rising damp. Though there can be cases of misdiagnosis, there are often clear tell-tale signs of rising damp that include, but are not limited, to:
Tide marks around the base of the wall

Bubbling plaster

Blown plaster

Rusting corner beads

Rusted plug sockets

Peeling wallpaper and paint at the surface.

Decaying skirting boards and salt formation on the brickwork and plaster 
Mould Away are able to offer assistance in determining the presence of rising damp or penetrating damp, and provides a free quote on all of our damp treatment services.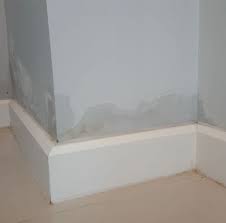 For more information or to receive a survey on your property please get in touch and we will be happy to discuss your requirements.
Address
Unit 12 Stopes Garage, Stopes Road, Little Lever, Bolton, BL3 1NP
Kevin and his team have done a great job of dealing with my black mould issues at our flat recently, would definitely recommend.
Kevin thank you so much for your advice and assistance mould gone customer happy
Great service and a very good job. I would highly recommend Mouldaway.
Top job would recommend them thank you
Michael walker
2022-12-12
"Kevin gave a most professional service from initial estimate to completion. Knowledge, friendly and reliable – nothing too much trouble. Highly recommend. Would have no hesitation in using again."
Lingdale Management
"Quality of work as ever from Kev and his team, with attention to detail a credit too them. Highly recommend to anyone looking for a quality and reliable company to deal with any issues."
Freddie G
What is the best rising Damp Treatment?
Damp proofing course requires 2 crucial elements. It is essential to get the damp proof course right the first time to avoid intensifying the scenario and extra expenses along with reinstallation at a later date. You can speak with our damp proofing team about installation, however this is the standard process below.
You should install a damp proof course by pattern, drilling the masonry at the base of the damp walls and injecting a specifically developed formula, until the whole depth is fully impregnated.
Mould Away's process when damp proofing walls, is low odour and treats within the masonry wall to form an impervious barrier to rising damp and mould, which prevents wetness rising from the ground into the treated walls. Nearby abutting walls are separated utilizing a vertical damp proof course as part of the damp proofing treatment.
Used in conjunction with our expert water resistant rendering system this provides a reliable and cost-effective technique of treatment to guarantee damp walls are no longer a concern in your house.
The brand-new damp proof course within the damp walls will prevent moisture rising and the masonry will begin to dry out. Due to the effects of ground salts, the damp walls will not dry out fully unless the existing plaster is removed and changed using a specific render.