PIV, Positive Input Ventilation systems
We Supply, Install & Service Positive Input Ventilation Systems Manchester
   We offer a wide range of Mould control treatments in Manchester, Lancashire and the Northwest. For many homeowners and landlords the installation of positive input ventilation system is really essential. This distinct service is a trusted method to help make sure that you minimise any problems with air quality in your home for good.
Sick of trying to handle concerns including mould and build-up of condensation and awful odours? Make a difference today with the help of a Positive input Ventilation system (PIV).
It's the kind of service that makes it simple for you to ensure that living at home is a much more enjoyable experience. When you allow your house to fall into disrepair, you can typically find that the first thing to end up being weakened is the quality of air in your home. Well, with positive input ventilation you can ensure that this is no longer the case. With the help of a central air unit in the house, you can decrease these problems and make sure you are taking in fresher, much healthier air moving forward.
For anyone who owns a property, one of the most essential things you can do is safeguard your financial investment. With the help of our positive input ventilation system, you can avoid your home from suffering problems such as damp and mould, reducing the likelihood of accumulation and decreasing the problems that you face in the house.
This is why for lots of people the accumulation of condensation in the house can end up being a significant issue. Not just does this force you to open the windows all-day to fight condensation, but it suggests that you are losing energy by always having the windows open. With the help of positive input ventilation, you can make sure that you are no longer required to jeopardize between energy efficiency and a higher quality of life.
This helps to get rid of the requirement for greater energy costs year-in, year-out. It likewise helps to minimise the need to keep wiping down your windows, drying window sills or questioning why every space in your home has a kind of off-putting odor floating around in the air.
If you wish to conserve energy and ensure your house is a more secure location to live, contact us today. By making use of positive input ventilation, we make sure that you can live a more comfy life in general and simply get more out of your daily living experience.
For more assistance and information about why positive input ventilation may make good sense in your own individual circumstance, contact us today. We will be more than delighted to help you make the changes that you need in the house. With the right positive input ventilation system at home, you can start to delight in a far more tranquil, comfy and enjoyable general living experience beginning today.
Positive Input Ventilation System ( PIV) Servicing
We provide a comprehensive PIV Positive Input Ventilation servicing & maintenance – we are not vague about what we do! Our objective is to ensure you have good indoor air quality all year round and that your ventilation system remains in tip top shape!
We are experienced with all brands, makes and models and we've got a fast and simple procedure from query through to one of our skilled specialists being in your house carry out the PIV Servicing. When we visit your house, we'll discuss more about how your system works and how to control it for optimum performance.
Poor ventilation in homes can show itself in any one of these ways:
Condensation on your windows

Black Mould in the corners of ceilings or walls

Mould on your furniture

Mould on your clothes or leather shoes

Damp musty smells
Our Positive Input Ventilation (PIV) units have been solving mould and condensation problems in homes throughout Manchester, Lancashire and Cheshire with excellent results.
How does Positive Input Ventilation work?
PIV works by drawing fresh air in through the unit that's usually, but not always, installed in your loft. This air is then filtered and gently diffused at ceiling level, creating a positive pressure within the home that forces air pollutants out through the natural leakage gaps found in every UK property, both old and new.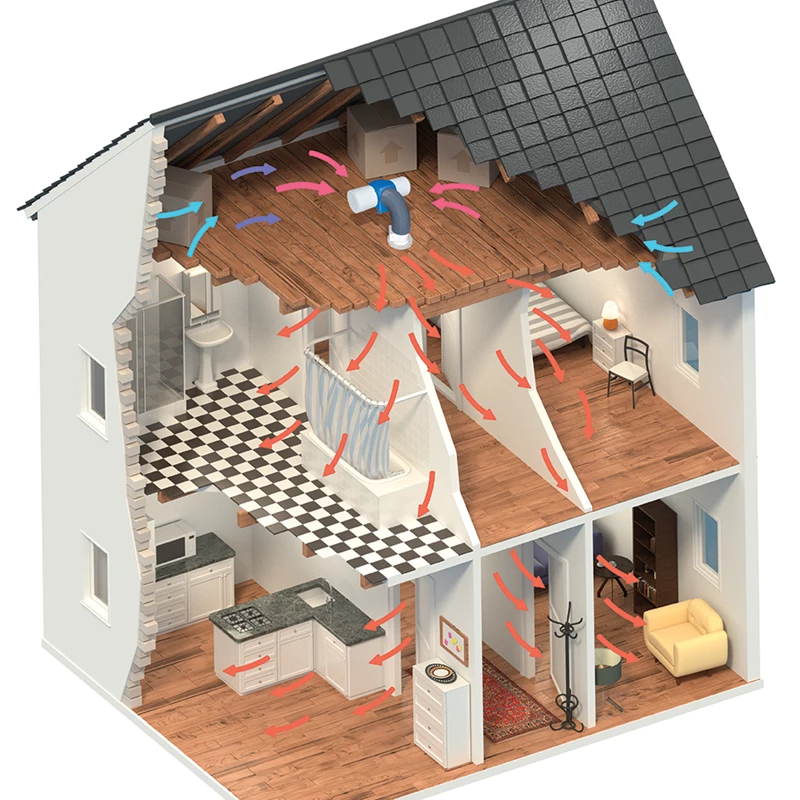 "Professional job, with good advice for the future. Would use again if needed"
Susannah H
"Really nice, good, honest guy! Hard working and does a great job!"
Andrew Hill
For more information or to receive a survey on your property please get in touch and we will be happy to discuss your requirements.
Address
Unit 12 Stopes Garage, Stopes Road, Little Lever, Bolton, BL3 1NP
Kevin and his team have done a great job of dealing with my black mould issues at our flat recently, would definitely recommend.
Kevin thank you so much for your advice and assistance mould gone customer happy
Great service and a very good job. I would highly recommend Mouldaway.
Top job would recommend them thank you
Michael walker
2022-12-12
Features & Benefits of our Ventilation Systems
Cures Condensation
Helps reduce humidity in the air, curing condensation dampness and preventing mould growth
Healthy Living Environment
Removes both indoor and outdoor pollutants from the home, overall improving indoor air quality
Meets Regulations
Meets Part F & L of Building Regulations as a low-energy ventilation strategy
Unobtrusive Design
Ceiling diffuser is a modern and sleek circular design to help it blend into any home environment
Low Maintenance Costs
Filters only need to be changed every five years. The unit is fitted with a filter change indicator.
When would you recommend using a PIV unit?
Positive input ventilation is a highly trusted, cost-effective, and simple solution to ensure clean air flows freely throughout your home, making poor indoor air quality a thing of the past. PIV units are used for a few different reasons, including the displacement of indoor pollutants, including stagnant and humid air. The installation of PIV units is generally recommended if you're not looking to carry out a full renovation of your home yet require ventilation throughout the dwelling without removing any walls.
Does a PIV unit cure damp and condensation?
Condensation is a fast-growing problem: it's estimated that one in five houses in the UK is poorly ventilated and at risk of streaming windows, mould growth and poor indoor air quality. The average family produces up to 10 litres of water daily through simple everyday tasks such as cooking, washing, bathing and drying clothes indoors.
New and modern homes are at risk of condensation: poorly heated homes are prone to condensation dampness. In contrast, well-insulated homes with double glazing or insulation can trap moist air inside the house. When it comes to curing damp and condensation, PIV is the most cost-effective whole home system in the market today: that's why it's trusted by so many homeowners and landlords across the UK.