Experts in Condensation Control Manchester
We offer a wide range of condensation control treatments in Manchester, Lancashire and the Northwest. Condensation can frequently be credited to a lack of balance in between heating and ventilation, resulting in a rise in relative humidity. Air can hold more water vapour when warm than cold. As warm air is cooled, such as when the heating is switched off at night, it will transfer the water that it can no longer maintain as condensation on a cold surface area. A comparable effect can be demonstrated by breathing onto a mirror or other cool surface area. 
Condensation, is caused by excessive moisture in the atmosphere responding to a cold surface, can be a continuous concern in your house if not dealt with correctly. If neglect continues, the surrounding areas can become prone to black mould development, which can cause severe problems. In some cases, damage to furniture and decor can happen and, in extreme cases, this type of mould can even provide health threats.
Modern home enhancements such as cavity wall insulation, double glazing, draft exclusion and so on can reduce ventilation and lead to condensation and mould problems. We supply a variety of options to combat condensation triggered by poor ventilation. These options include bringing back the natural ventilation in your home and presenting additional ventilation systems which get rid of wetness and enhance airflow.
We can supply a condensation control plan with choices for the most appropriate and reliable options and remedies to ensure damp triggered by condensation is managed, dealt with and cured at last.
Most common reasons your property has condensation 
Condensation is usually witnessed during winter months and is mostly caused due to:
Cooking, boiling pans and kettles
Showers and hot taps
Washing machines and tumble dryers
Drying clothing on radiators or indoor airers
Large houseplants
Wet logs stored for wood burners
Unfound water leaks in cavities or under floors
Rising damp in basements and ground-level buildings
Mould Away are able to offer assistance in determining the presence of condensation and can eradicate condensation min all properties.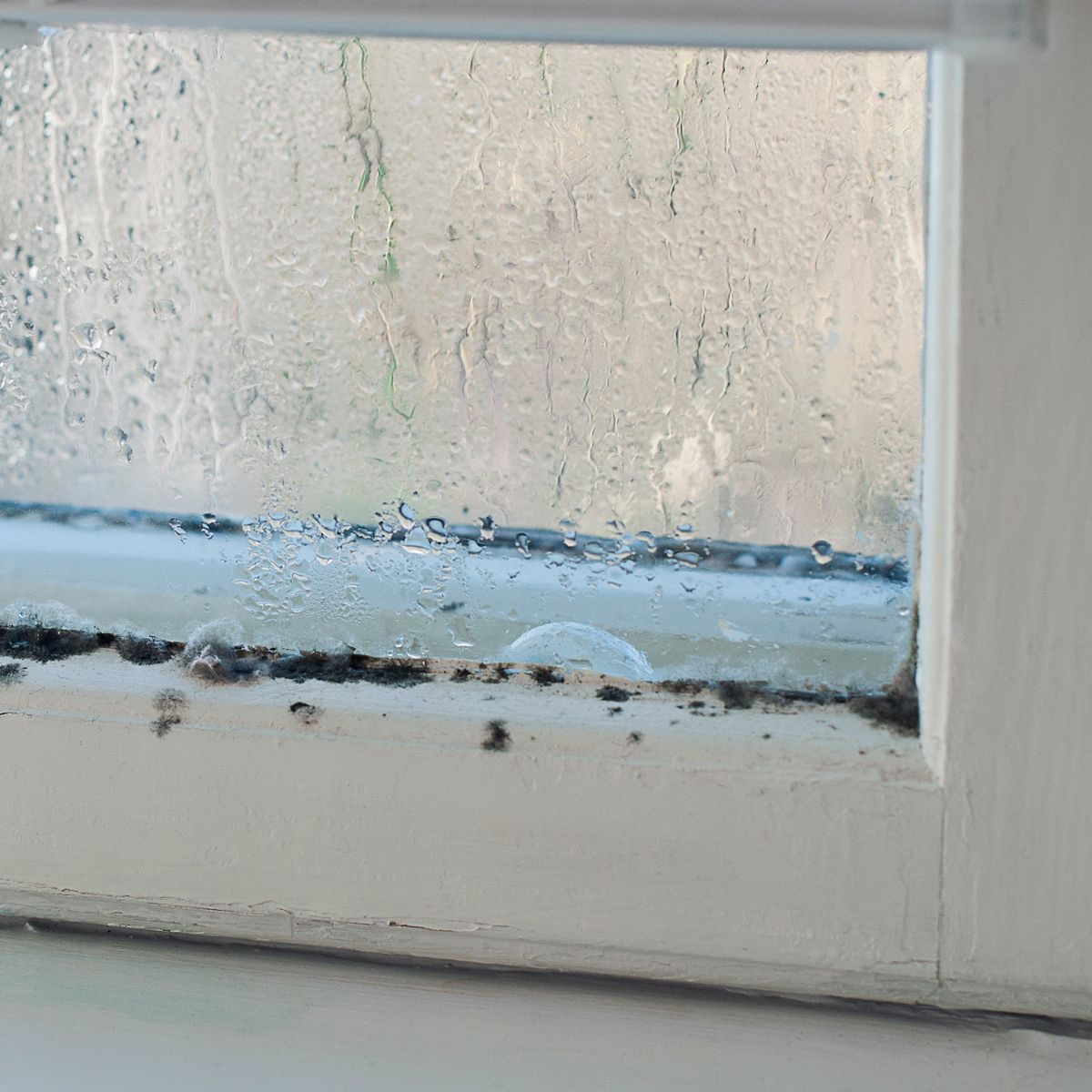 "Kevin and team have done an amazing job! I would highly recommend using him. Thank you."
Debbie Rypale
"Keven did Very good job done , on time and , very reasonably priced job would highly recommend 👍."
Keith Eccleshare
For more information or to receive a survey on your property please get in touch and we will be happy to discuss your requirements.
Address
Unit 12 Stopes Garage, Stopes Road, Little Lever, Bolton, BL3 1NP
Kevin and his team have done a great job of dealing with my black mould issues at our flat recently, would definitely recommend.
Kevin thank you so much for your advice and assistance mould gone customer happy
Great service and a very good job. I would highly recommend Mouldaway.
Top job would recommend them thank you
Michael walker
2022-12-12
How to Stop Condensation
Condensation can be validated by sealing the space with a dehumidifier to run for a suggested time and measuring air humidity and temperature with meters and other instruments.
If the dampness disappears, then condensation is the problem. Condensation can be exacerbated by bad ventilation and heating and the symptoms include water beads on windows and walls with dark mould appearance and an undesirable odour. Condensation harms paint and plaster with mould patches and decays window frames and skirting boards.
Avoiding condensation issues involve appropriate ventilation to free the space from moist air and to improve the heating center to maintain consistent temperature level not impacting the humidity levels. Zones in the house where condensation will primarily occur remains in the bathroom and kitchen.
The best way to keep condensation low and avoid mould development is to clean away the water droplets with a fabric after finding them and enabling a passage of air in places of little air motion.
Getting rid of unwanted cold surfaces, usage of special insulation to the outdoors wall and inside cavity walls to enhance thermal dynamics may assist overcome condensation. Presenting a dehumidifier is acceptable to prevent condensation as it attracts air, cools it getting rid of wetness and reheats to re-circulate.
Faulty ventilation inside the room causes condensation to appear. Blocking off air vents, windows, and other exits cause condensation. Natural ventilation by unblocking or opening the windows often reduces the condensing impact. Various heating temperature levels cause condensation in other spaces and so periodic heating enhances condensation and prevents mould development.
Cavity walls and strong walls hold tiny water beads after condensation and so insulating with unique insulation materials can avoid condensation. Keeping sufficient space temperature levels and wiping the water droplets at the same time will reduce the mould formation and condensation to take place. Places of little air motion causes condensation, and this can be reduced by fitting dehumidifiers that cools off air before re-circulating it as warm air.
What effects can condensation have on your health?
A lack of ventilation caused by airtight houses can cause large amounts of indoor pollutants that can cause issues such as mould, damp and condensation in the house. These pollutants might trigger major health implications such as asthma. Asthma is a breathing condition that is triggered by spasms in the bronchi of the lungs which can cause difficultly breathing and is generally linked to allergic reactions and hypersensitivity. Asthma is more than likely to start in childhood, however with indoor air quality ending up being increasingly worse more individuals are at threat of developing asthma.